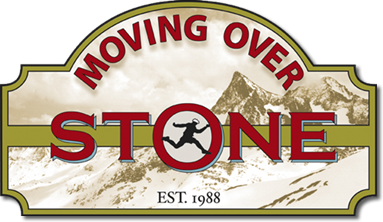 Doug Robinson
Dates
If you're interested in hearing Doug speak about The Alchemy of Action, climbing, guiding, mountaineering or writing, please go to the CONTACT page and send us a note.
Confirmed Dates, as of July 10, 2018
2018
…stay tuned for additional California Alchemy of Action dates, coming soon!
Oct. 11, 2018 (Thur.): Palo Alto, CA. The Stanford Alpine Club will be hosting an Alchemy of Action presentation. Details TBD.
Nov. 2-4, 2018: Bishop, CA. Once again, Doug will be leading a tour of Smoke's Rock Course for the AAC's Fall Highball Craggin' Classic. Past years have sold out early, so sign up as soon as you can. NOTE: This year, the organizers are considering adding a SECOND workshop so that Doug can show participants around the back half of the course. Read Doug's The Curious Tale of Smoke Blanchard and His Buttermilk Rock Course for more info.
Past Appearances—A Selection of Recent Presentations
2018
2017
2016
Nov. 5, 2016 (Sat.): Bishop, CA. Doug led a tour of Smoke's Rock Course for the AAC's Fall Highball Craggin' Classic. SOLD OUT, AGAIN!
Oct. 25, 2016 (Tue.): Portland, OR. "An Evening with Doug Robinson"—a fundraiser to support the Mazama Library & Historical Collections. The presentation will include stories of learning to climb in the Pacific Northwest, a teenager making an epic winter ascent of Shasta, dual soloing Mt. Rainier's Liberty Ridge with Chris Landry—who then made its first ski descent—and then making the first pin-binding ski descent of Mt. Rainier via the Emmons Glacier. Doug's photos of that trip landed in Sports Illustrated. Doug will bring bring a few historic "artifacts" to share with the crowd during his presentation. Perhaps you'll get to see Doug's classic bamboo-handled Chouinard Piolet, which he used on Liberty Ridge and the second ascent of Ama Dablam.
Sept. 27, 2016 (Tue.): Yosemite National Park, CA. Slideshow about the history of climbing in Yosemite Valley for the American Alpine Association's 2016 International Climbers' Meet.
Sept. 21, 2016 (Wed.): South Lake Tahoe, CA. Tahoe Wellness Cooperative Community Center. Presentation and QA about The Alchemy of Action.
July 29, 2016 (Fri.): Yosemite National Park, CA. "147 Years of Yosemite Climbing" at the Sierra Club's Yosemite Conservation Heritage Center (formerly LeConte Memorial Lodge).
Jan. 31, 2016 (Sun.): Alhambra, CA, (LA area). As keynote speaker for the Sierra Club's Sierra Peaks Section (SPS) 2016 banquet, Doug presented "Mountaineering in the Palisades and the Whitney Massif."
Jan. 30, 2016 (Sat.): La Jolla, CA. D.G. Wills Books. Reading, presentation and QA discussion about The Alchemy of Action.
2015
2014 – THE ALCHEMY OF ACTION BOOK TOUR
Nov. 1-9, 2014: Banff, AB, Canada. Banff Mountain Film and Book Festival.
Oct. 24-25, 2014: Boulder, CO. American Mountain Guides Association – Annual Meeting. Two seminars a day, 9 am – 12 pm and 1 pm – 4 pm.
Oct. 23, 2014: Boulder, CO. Neptune Mountaineering.
Oct. 18, 2014: New Paltz, NY. Rock and Snow.
Oct. 8, 2014: Brooklyn, NY. Brooklyn Boulders. Fundraiser for BKBF  and book presentation.
Sept. 30, 2014: Alexandria, VA. Sportrock Climbing Centers, sponsored by The American Alpine Club – Washington DC Section.
Sept. 25, 2014: Washington DC. American Parkour Academy. Presentation and pot-luck BBQ.
Sept. 23, 2014: Morrisville, NC. Triangle Rock Club.
Sept. 19, 2014: Chattanooga, TN. High Point Climbing Gym – "Pint Night" to benefit The Southeastern Climbers Coalition.
Sept. 15, 2014: St. Louis, MO. Upper Limits Rock Gym – West County location.
Sept. 11, 2014: Boulder, CO. Valley Uprising premiere.
April 2, 2014: Oklahoma City, OK. University of Central Oklahoma.
March 26, 2014: Bozeman, MT. Northern Lights Trading Company, co-sponsored by the American Alpine Club, Montana Section
Feb. 4, 2014: Santa Rosa, CA. Rock Ice & Mountain Club
2013