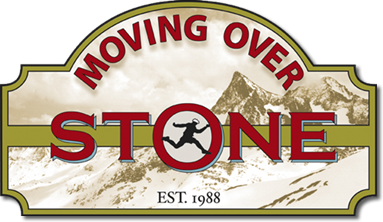 Doug Robinson
Books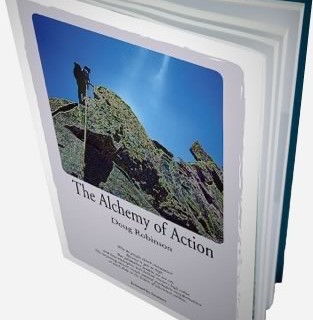 The Alchemy of Action
By Doug Robinson
With a foreword by Dick Dorworth
Buy the E-BOOK               Buy the PRINT book    
Why do people climb mountains?
Because it gets us high.
But adrenaline junkies we are not,
and beta-endorphin isn't behind runner's high either.
The surprising answer reveals natural psychedelic transformations
at work deep in the brains of adventure athletes.
"Alchemy is a joyous trip, guided by a knowing roshi who blends the insight of Aldous Huxley (much referenced) and the romance of John Muir with the vernacular of The Dude in The Big Lebowski… With this stimulating and original book it is now Doug Robinson who is the alchemist, turning wit, words and dedicated personal research to wisdom. And as he says of the hormonal cocktail served up on the edge: How could you resist?"
~ Alpine Journal 2015 (UK)
"This is a beautifully written, deeply researched, insightful, and groundbreaking contribution to human understanding (and consciousness). It is a great read about climbing, among many other human activities, but it is bigger than that in the same way contemplation from the summit encompasses more than summit-inspired chest thumping…"
~ American Alpine Journal 2014
"In 1969, Doug Robinson published "The Climber as Visionary." The article raised the question of whether a climber's brain, in times of stress or elation, could produce natural drugs that mimicked the effects of recreational chemicals including LSD and marijuana. Forty-four years later, Robinson thinks he has found the answer… The natural high Robinson describes is more one of enhanced visual acuity, a slight sensation of floatiness, an alert mind, a forestalling of time, an amplification of self-efficacy, and a sense of the profound, which is so evident in mountaineering literature."
~ Ascent magazine 2014
"What [Doug Robinson] is doing is similar to Michael Pollan's conceit in The Botany of Desire, but he takes it a step further… Doug is urging you to get high on your own brain by simply getting off the couch, putting down the iPhone, and getting outdoors to experience your brain when it's turned on fully."
~ Explore Big Sky
Need more of a preview?
Read the first few chapters of the E-BOOK in your browser. You don't need a Kindle to read a full Kindle book that you purchase: you can download free Kindle apps to read Kindle books on any device.
Read a PDF of the Introduction to The Alchemy of Action.
Read a PDF of the Foreword by Dick Dorworth.
---
A Night on the Ground, A Day in the Open
By Doug Robinson
"John Muir meets Jack Kerouac" is how William Broyles, Jr., (who wrote the screenplays for Apollo 13, Cast Away and Planet of the Apes), summed up Doug's first book, which came out in 1996. A collection of Doug's earlier writings about climbing, backcountry skiing and the spirit of wilderness, it sold out of its first edition and received much critical acclaim. In 2015 Dougald MacDonald, the Executive Editor of the American Alpine Journal, included Doug's first book in his list "Doctor of Climbology: 33 Must-Read Climbing Books" in Climbing magazine.